I'll be participating at this year's Historical Novel Society North American Conference on a panel discussion: New Historical Fiction on the War to End All Wars.
The session will help kick off the popular conference on Friday, June 23, at 8:00 am. Other panel members will include fellow authors Jennifer Robson and M.K. Tod. Literary agent Kevan Lyon will moderate.
Among other topics, I will be discussing my historical novel, The Yanks Are Starving: A Novel of the Bonus Army.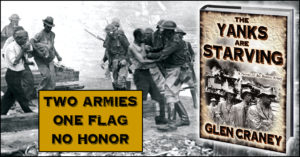 With the centenary remembrance of 1914-1918 now underway, historical novelists and publishers are offering fresh perspectives from the trenches and the home fronts. I and my fellow panel members will focus on novels set in the years before, during, and after World War I. We will also explore the sources and reasons for renewed reader interest in the period, and how the passage of a century has reshaped our understanding of that pivotal conflict.
Registration information and session schedule can be found here.